Rapidor Spiral
Rapidor Spiral speed doors are insulated doors designed for both internal and external openings. They are constructed with a spiral headplate design to reduce wear and tear and results in a quiet and low-maintenance door.
High speed ensures efficiency
Excellent insulation performance
Reduces energy costs
Coldroom models available

Rapidor Spiral doors are constructed from hollow anodized aluminium 40mm thick panels, filled with PS insulation foam to provide an excellent U-value. The door curtain rolls within a spiral head plate system constructed from polyethylene, which provides a low-friction, quiet and reliable door system with an opening speed of up to 2 m/s. Rapidor Spiral can also be constructed with 80mm thick panels and a heating kit to make it an extremely effective energy-saving door for cold rooms and freezers.
ENQUIRE ABOUT THIS PRODUCT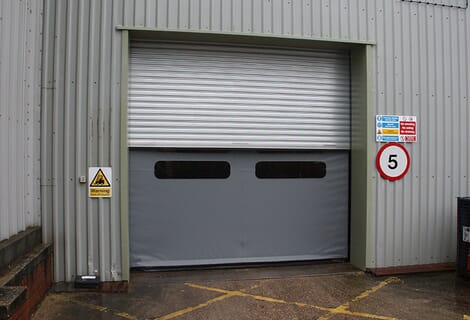 Dupli door is just clipper's cup of tea!
Clipper have been making magical teas in Dorset since 1984. Their existing loading bay had a folding shutter which was left ...
DOWNLOAD FURTHER INFORMATION